Harry Potter Place Party, "Deathly Hallows" Reading Reminder and More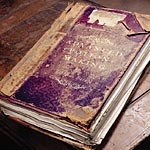 Jul 16, 2007
Uncategorized
As we are in the final week before the release of Harry Potter and the Deathly Hallows, we have a few reminders of events happening the night before the release of the book at midnight.
Last month we told you Scholastic would be holding a Harry Potter Place street party in New York City on Friday, July 20. The details of this event include a press conference which will be held that morning at 8am where the editor of the US editions of the books, Arthur Levine, artist Mary GrandPre, and Scholastic President and CEO Dick Robinson will all take part, and they will unveil the first author-signed U.S. edition of Harry Potter and the Deathly Hallows. Also the Harry Potter Place street party starts later that night at 5pm on Mercer Street in Soho (between Prince and Spring Streets) with the entrance on Prince and Mercer. The Knight Bus will be there, along with games and entertainment. For more information on this free and open to the public party, click here.
The big event is of course the release of the book, Harry Potter and the Deathly Hallows. As readers well know, author J.K. Rowling will be reading from the book at midnight at a very special event in London, England. You will be able to watch a live broadcast of this reading on the net via www.bloomsbury.com at 12.01am BST on Saturday 21st July 2007. Our favorite author will also be signing copies of "Deathly Hallows" for 1,700 very lucky Harry Potter fans at the Natural History Museum in London. TLC will have complete coverage of this event and have reports from this sure to be amazing gathering in the UK, so stay tuned!
For the rest of us who will not be in London, there are many many fun Harry Potter midnight release parties planned world wide for the night of the release. To find one in your area, be sure to check out our Harry Potter Party resource, www.potterparties.com where we have a full listing of "Deathly Hallows" release parties, costume, decorations and recipe tips as well.
Finally as a reminder, our own podcast, PotterCast, will be appearing live at a release party The Party That Shall Not Be Named sponsored by Anderson's Book shop in Naperville, Illinois, and if possible we would love to see you there! Hang tight everyone -only a few days to go to the release of Harry Potter and the Deathly Hallows!