Jim Dale Featured In New Interviews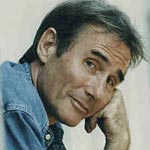 Jul 16, 2007
Uncategorized
Jim Dale, narrator of the US audio book editions of the Harry Potter novels, is the subject of two new articles now online. The first comes from the Minneapolis Star Tribune, where Mr. Dale is discusses the countless voices he has created for the many characters in J. K. Rowling's series, the way he approaches the work and the recognition he has gotten from fans of all ages. Here is an excerpt from the article's Q and A:
Q: What do you think about the acclaim this new role has brought to you?

A: It's amazing that … every time I open my mouth in public now, it seems that one or two of the children present are ardent listeners to the Harry Potter books. So much so that one of them, when I was in McDonald's, heard me talking to my grandson. A look of amazement came on his face and he and his friend came up to me and said, "Are you the guy who does the audio books?" and they were "gobsmacked," as they said. One of them said, "Could you order my hamburger as Dumbledore, please?" and the other one said, "And can you order my French fries as Dobby?" and so I did that, and they were absolutely thrilled.
The second article comes from the Charlotte Observer, which features Mr. Dale speaking more on the specific voices he uses, along with the inspiration he found for them. Mr. Dale notes in the article that the voice of 'Hagrid' comes from an uncle and an aunt provided the inspiration for 'Professor McGonagall.'
Mr. Dale concludes in the article by describing the recording of Harry Potter and the Deathly Hallows as a 'bittersweet experience.' Adding:
"At the same time, there are other books out there, and we're hoping—through my popularity—to encourage others to follow me and listen to other classic books."
The Harry Potter and the Deathly Hallows audio books will be released along with the novels on July 21st.
Thanks to Christine!