Court Rules Against JKR in Photo Privacy Case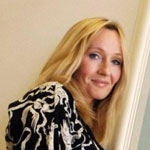 Aug 08, 2007
J.K. Rowling lost a bid in court today when a judge in the UK ruled against the Harry Potter author who had tried to stop publication of a photograph involving her young child. The case involved a photograph taken of young David Murray, then 20 months old, as he was out with his parents for a walk in the streets of Edinburgh, Scotland. This photograph later appeared the Sunday Express, and according to the BBC Jo "complained that David's right to privacy had been infringed and sought to prevent future publication," by going to court over this matter.
In the ruling today, the judge denied the Murray's attempt to stop this, and as the Guardian reports:
Justice Patten said: "I have considerable sympathy for the claimant's parents and anyone else who wishes to shield their children from intrusive media attention.

"But the law does not in my judgment (as it stands) allow them to carve out a press-free zone for their children in respect of absolutely everything they choose to do."

The judge granted the Murray's permission to appeal and continued a temporary ban on publication of the picture in the meantime.
Jo and her husband, Dr. Neil Murray were disappointed in this outcome, and Jo said that she and her husband were:
"disappointed by the judgement, which seems to have misunderstood our claim".

"Our aim has only been to protect our children from press intrusion during their childhood.

"We see no legitimate reason why, as in this case, David, who was less than two years of age at the time, should have his photograph taken and then published in the press.

"We take his, and that of his siblings, privacy and safety very seriously."
JKR went on to say that they will appeal, and we will continue to update on that when the case proceeds. Thanks to everyone that emailed!