Visionary Debate: J.K. Rowling vs Charles Dickens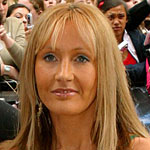 Sep 04, 2007
Uncategorized
Author J.K. Rowling or author Charles Dickens: which was the greater visionary? This is the question a new series on the BBC is asking, with a special episode to feature the two authors later this month. Focusing on the "worlds of art, music, architecture, science and literature," this new television series in the UK is featuring several of the leading personalities in these fields, including Harry Potter author J.K. Rowling. The episode on JKR and literary great Charles Dickens, known for his classic works such as Great Expectations, David Copperfield, and A Christmas Carol is set to air September 29 at 0930 GMT on BBC World. Fans can vote who they feel the greater visionary is here, via this link.
The producers blog has the following about filming the segment on J.K. Rowling:
"Later we went to JK Rowling's home town of Edinburgh with her advocate Kirsty Wark. We filmed in some wonderfully evocative locations including Edinburgh Castle and Prestonfield. It was great that Kirsty brought her son along to the shoot, as he has grown up reading the Harry Potter books and is enraptured by the world Rowling has created. Queuing up with several thousand Potter fans on the night that the final book came out was also a real experience. People at the front of the queue had arrived days before and travelled from all round Europe. Even though they were cold and drenched through from our British summer of rain, they sang merrily to keep themselves warm and were entertained by the magicians and other entertainment that the book shops had laid on. When midnight struck and the crowds were let in, there were faces of pure elation from those who were at last able to get their hands on the final installment, leaving us with no doubt of the massive publishing phenomenon Rowling has created."
Thanks to the reader who emailed!