Yates Talks Detention with Umbridge: "Horrific Abuse"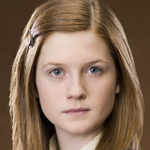 Jan 14, 2007
Uncategorized
In a brief preview with the LATimes, Order of the Phoenix director David Yates gives his thoughts again on Professor Umbridge in the upcoming Harry Potter movie, and mentions the infamous detention scenes.
"Professor Umbridge is quite damaged as a person," says Yates. "She basically abuses Harry and puts him through this horrific detention. It is horrific abuse."
Mr. Yates also says that he had not previously read the Harry Potter novels before taking on the helm of the fifth Potter movie, however has since read Phoenix.
"It was interesting to get the call," says Yates, who had never read any of J.K. Rowling's novels. "I wouldn't have put myself forward as an obvious candidate."

But then he read "Order of the Phoenix" and discovered the story had strong political overtones. "And it's probably the most emotional of all the books," he says. "As I read the book, suddenly, I tuned into the kind of thing I have always been drawn to."
Harry Potter and the Order of the Phoenix is due in theaters July 13.
Thanks ak!