New Dan Radcliffe Photo with USA Today OotP Preview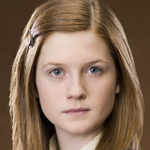 Jan 19, 2007
Uncategorized
Update: You can now see this photo in high-resolution, right here!
The USA Today newspaper has a short preview of Harry Potter and the Order of the Phoenix now online, and it includes a small new photo of Dan Radcliffe as Harry. While the preview does not contain much new information, there are some quotes from director David Yates who says:
"The cast is growing older, film by film, and the audience is growing with them," says David Yates, director of No. 5. "That's what is beautiful with Harry Potter. Our story is the most emotionally complex one so far." That includes Harry's first kiss, shared with fellow wizard-in-training Cho Chang (Katie Leung). Yates assures that the film "has all of the whiz-bang whistles and bells as well. We have centaurs, half-men and half-horse. A backwoods giant baby and Hagrid's half-brother, Grawp. And some beautiful, hypnotic thestrals that are only seen when someone has died."
Thanks Paul and all who mailed!