Yahoo to Create "Harry Potter" Brand Universe Site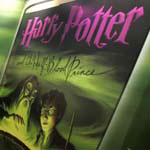 Jan 31, 2007
Uncategorized
The New York Times is reporting today that Yahoo has announced plans to build a special "Harry Potter" website as part of a giant "Brand Universe" for fans. The newspaper reports these sites are being created as " online destinations that will draw large audiences around individual movies, television shows, bands, celebrities, games and other types of entertainment." Other sites planned revolve around hit television series such as " LOST" and "The Office," as well as video games Halo and The Sims along with many others, with over 100 sites to be announced this year.
"Vince Broady, head of games, entertainment and youth at Yahoo, said the company had a wealth of entertainment content, but finding the material about a specific attraction was not always intuitive.

"We don't connect the dots for our users around those brands,†Mr. Broady said. "Brand Universe is designed to fix that problem. What we are really trying to do is create environments where fans of brands can hang out when they are online.â€

The sites would also create windows where visitors could find out more about specific attractions and perhaps become fans, Mr. Broady said."
No additional information about content, nor a release date for this Harry Potter site has yet been announced.