Dan Radcliffe Talks "My Boy Jack" and More in New Interview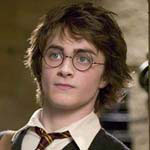 Oct 05, 2007
Uncategorized
The November issue of American men's style magazine GQ, features a brief, yet detailed question and answer interview with Harry Potter actor Dan Radcliffe. In the interview, which you can read in its entirety here thanks to our Order partner DanRadcliffe.com, Dan discusses his upcoming ITV1 film, "My Boy Jack," his experiences with Richard Griffiths during the production of "Equus" and much more.
Here are a few snippets from the Q&A:
In your new film, My Boy Jack, you play a WW1 soldier. How were the trenches?

"Exhilarating. Conditions were tough; there were mud, rats and we were soaked by rain machines. It was Glastonbury all over again – but with guns."

What TV do you enjoy?

"The American version of The Office is fantastic. The one relationship that's not so strong is [their version of] Gareth and Tim. The guy playing Martin Freeman [Tim] character is good looking and looks like he wouldn't get as frustrated."

Do you consider yourself a role model?

"It's a gray area. I wouldn't like to put myself on that pedestal. I consider Harry a great role model though – it's good to see speccy heroes are in."
Dan's film, "My Boy Jack," is slated to air on ITV1 in the UK November 11th.
Many thanks to our Order partner DanRadcliffe.com!