PotterCast 120: "Kung-Fu Snape"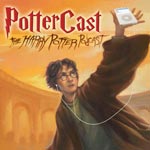 Oct 09, 2007
Uncategorized
The 120th episode of PotterCast, our Harry Potter podcast is now online for your listening pleasure! This week the PotterCasters discuss the very latest in Harry Potter news and bring you the latest installment of "Fan Thoughts" as well as the next "Bit By Bit," where we dig into the second chapter of "Harry Potter and the Deathly Hallows." The character of Ron gets a closer look in a new "Phoenix Files" and the girls of Scribby5 are here to talk about one of the newest essays in their collection. We also talk about some of the most exciting announcements from upcoming Harry Potter conference in Chicago, IL, Dawlish… a.k.a. Terminus 2008! To listen, just hit the "Play" button on the right side of the page (–>), or use iTunes, or direct download.
"Kung-Fu Snape"
– Come Wrock with us in Chicago!
– Fan Thoughts and the the two-way mirror.
– What is in Harry's trunk?
– The confrontation between Harry and Seamus.
– Nina & Erin introduce new editors: Linda (mosaic), Beth (loonylove).
– Kung-Fu Snape, now playing.
– Upcoming Jo events.
RT: 1:12:55
Editor: Stede Bonnett
Direct download (45 MB).
Direct download low-bandwidth (8 MB).
Remember you don't need an iPod to listen. Listen easily on iTunes, which you can download and install here, by clicking here to listen, or you can just use the streaming Flash player at PotterCast.com or just on the right side of this page. Discussion of the PotterCast is right here. Enjoy!