Video of Dan Radcliffe on Parkinson Program Now Online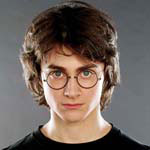 Nov 04, 2007
Uncategorized
As we first told you, actor Dan Radcliffe (Harry Potter) appeared on the UK chat show Parkinson this weekend to promote his latest film, "My Boy Jack." We now have video of Dan's appearance to bring you courtesy of our Order partner Dan Radcliffe.com. The downloadable video, which is of rather substantial size (nearly 70MB), can be found right here.
During the interview, Dan speaks of his role in "My Boy Jack" and of its departure from the world of Harry Potter to the reality for a young man in World War One. This leads to a discussion of his role in "Equus" and growing up on the Harry Potter film sets. He also talks briefly of the upcoming "Harry Potter and the Half-Blood Prince" film, which is currently in production, and of actor Michael Gambon's reaction to the revelation about his character, Albus Dumbledore. A number of images of Dan from the Parkinson program can be seen right here also thanks to DanRadcliffe.com.
"My Boy Jack" is scheduled to make its debut in the UK on ITV1, Sunday, November 11th from 9pm ' 11pm (local time).