(Updated)"Good Morning America" to Preview "Beedle the Bard"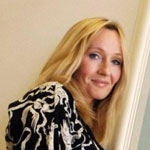 Nov 24, 2007
Uncategorized
The "Good Morning America" news program will feature a special preview and discussion of "The Tales of Beedle the Bard" on Monday morning, November 26. As we first told you earlier this week, the handwritten book by Harry Potter author J.K. Rowling will be on display here in New York at Sotheby's auction house starting Monday November 26 as well. The manuscript will later be on display in London, England starting December 7 before it goes up for the charity auction on December 13. The GMA talk show that will preview this book is broadcast on the ABC television network, starting at 7am on Monday. If anyone can capture video, please send it in!
UPDATE: As promised, the morning show did preview the book, with the news anchor reading a short excerpt from the "Tales of Beedle the Bard." These few sentences involved a bit where three brothers create a bridge, and it ended as they meet a mysterious hooded figure. We hope to have video of this, and will update with more when we can.
On a related note, earlier it was reported that estimates on the final sale price of the "Beedle the Bard" book will reach a "record 50,000 pounds ($103,000)." Now, naturally the bookies in the UK have weighed in, claiming this amount is too low for this rare handwritten manuscript. The Economist reports today that one bookmaker "quotes a sale price of £26,000 to £50,000 at 50-1 against"long odds indeed. They indicate the way they are thinking the sale will go by quoting 10-1 against a price of £226,000 to £250,000. Favourite at the moment, priced at 7-2, is a selling price of more than £500,000."
A reminder that all proceeds from the sale of a preview catalog (available via this link) and the auction of this special "Tales of Beedle the Bard" book will benefit The Children's Voice charity. You can also read a detailed report from Sotheby's and JKR, here as well as Melissa's exclusive preview of the book, here.