Harry Potter Lexicon Makes Statement Regarding Suit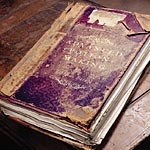 Nov 05, 2007
Uncategorized
Steve Vander Ark of the Harry Potter Lexicon has added a statement about the recent lawsuit, as well as a link to a page on RDR with information on and the ability to order the book, on the Harry Potter Lexicon. Text is below. You can read about the filed lawsuit and J.K. Rowling's statements here, and statements from WB and RDR here.
The statement is:
---
Dear Friends,
I would like to thank each and every one of you for your support in recent days. Everyone here at the Lexicon, all volunteers, regrets the unpleasantness. We have always been interested in working with the publishers of the novels to satisfy their concerns, interests and needs and we certainly do not plan nor have we ever planned to publish anything which competes with Ms. Rowling's fine literary capabilities. Our work has nothing to do with fiction writing and is only concerned with legitimate critical analysis and academic considerations. It has been widely approved and employed by Ms. Rowling herself.
My book was started in response to many, many people who talked to me and asked if there could be a print version of the Lexicon, not in some sort of attempt to profit off of fans. Because the material for the book was not only accepted but praised and used frequently by every entity concerned with creating the Harry Potter books, games, and films, I would never have thought that a print version could be judged differently.
I sincerely hope that this matter can be resolved amicably and ask for you patience and understanding during that process.
Steve
Steve Vander Ark
The Harry Potter Lexicon
---
Again, you can read about the filed lawsuit and J.K. Rowling's statements here, and statements from WB and RDR here. Also of note: RDR Books has amended its statement several times since TLC first posted it, most recently to add commentary following yesterday's post about the WB and RDR Q-and-As.
Other new details are as follows: Following yesterday's post which said there was a possibility that essays would be included in the Lexicon, several Lexicon essay writers have publicly said that they were not asked for permission to have their essay reprinted, and some essay writers have been assured by Lexicon staff that there will be no essays in the book at all. We have asked the publisher which is correct and will amend this post if we get an answer.
Update: RDR books answered our query with a lengthy statement that neither confirmed nor denied. We've asked for a more direct answer and have yet to receive one.
Update 2: TLC has received word via a reliable source that the initial email to Steve Vander Ark and RDR Books was phrased as an attempt to appeal to the Lexicon's status as a site favored by J.K. Rowling. It also, according to the source, clearly named Warner Bros. as at stake and called Vander Ark a friend of the series and someone publishers/lawyers/agents were sure did not want to disrupt Rowling's rights. RDR has called the email "threatening and abusive" and claimed that Warner Bros. only claimed rights after RDR sent them a letter regarding the timeline on the Harry Potter DVDs.
Also in the time since this issue began the book has risen from ranked lower than 230,000 in Amazon.co.uk books, to 7,034 as of this posting.
Update 3: A reader has commented that they ordered the book in the UK, which was slated to have a Nov. 5, 2007, publication date; the order was pushed back to January, 4, 2008, instead.
---
The Harry Potter Lexicon is a partner site to The Leaky Cauldron. The opinions and claims argued here do not constitute The Leaky Cauldron's opinion or claim (of which it has none).