HP Alliance Podcast on Darfur Fast and More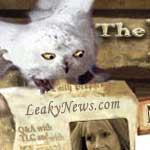 Dec 01, 2007
Uncategorized
Previously, we reported on a call to action for the Harry Potter community to respond to the crisis in Darfur. The truly horrific plight involving the mothers of Darfur has touched us, and we at Leaky, MuggleNet, the Wizarding Rock community are joining with the HP Alliance in trying to help with this situation. Andrew Slack of HP Alliance let us know about a special podcast they created to provide more insight and detail on this situation. Andrew writes:
Harry Potter fans across the world are coming together at thehpalliance.org/darfurfast where every three dollars will go to protect one woman in Darfur from being raped for a whole year. These fund raising efforts will reach their high point on December 5, 2007 on Darfur Fast, where thousands of students across the world are giving up luxury items (Starbucks lattes, Netflicks subscriptions) and donating the money that they would spent to protect the Lily Potter of Darfur, mothers who continue to risk everything for the love of their children.
Listen in to this podcast detailing the effort, full of wizard rock, laughter, and a mission to spread our love to the Lily Potters of Darfur. You can hear this podcast via the PotterCast link on iTunes, or a direct download, here.
Our guests included real world Aurors, (two of whom had lost over 100 family members to the Rwandan genocide)
Edited by Paul DeGeorge of Harry and the Potters.