"Order of the Phoenix" HD DVD Features Update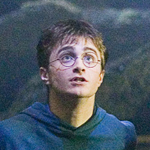 Dec 04, 2007
Uncategorized
A follow up today to a number of stories we've been telling you about recently detailing the many special features of the various versions of the "Harry Potter and the Order of the Phoenix" DVDs. The TechConsumer has an article online about the HD DVD editions of the soon to be released film, noting that they will feature the option for multiple users to take part in a 'community screening.' This feature enables multiple owners of the HD DVD to use their Ethernet enabled systems to join one and other to watch the film at the same time, sharing viewing the experience. The host of the screening will be able to control the viewing of the film, but all will be able to participate in the chat. The article also references the "Order of the Phoenix" page on the HD DVD website, which says of this special feature:
"Gather your own army of fellow wizards for a live community screening party. Invite other owners of the Harry Potter and the Order of the Phoenix HD DVD to simultaneously watch from their own internet-accessed players and text with your remote, PC or cellphone. When you host an invitation-only viewing, you control the film by pausing and playing the feature on everyone's machine. You can chat live with your friends as you watch."
The "Harry Potter and the Order of the Phoenix" DVDs will be released in North America on December 11.
Thanks Chris for the news!