Your thoughts wanted for our year-end PotterCasts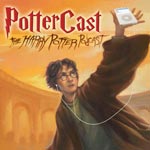 Dec 05, 2007
Uncategorized
It's that time again, the end-of-year-wrap-everything-up time – and in preparation for our last PotterCasts of 2007, we're asking for some feedback from you on a few things:
First, we are still collecting Christmas filks! They will be accepted through December 10, and it's a bit of a tradition around here, so we can't wait to see what you come up with this time.
Second, let us know what questions you still have about the plot of the Harry Potter series. What characters or plot points do you want to know more about? What do you want to know about the future of the characters?
And last, tell us about your most vivid and lasting memories from this tremendous year. It's been a big one for all of us and your answers are going to frame up next year's discussions. We want to get a sense of what's on your minds. So give us a ring and leave us a voicemail at:
Skype name: PotterCast
Call (U.S.): 1.702.42.53259 (1.702.42.LEAKY)
U.K.: 020.7193.2872
Or send us an email with your (recorded audio!) thought at [email protected]
Thanks, guys!