Stuart Craig Now Designing Astronomy Tower for "Half-Blood Prince" Film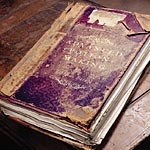 Feb 10, 2007
Uncategorized
Well as if there hasn't been enough interesting news tonight, as a followup to those new Harry Potter and the Order of the Phoenix set photos we first told you about Friday, Newsweek has now posted a short new interview with Stuart Craig about his work on the film for Harry Potter and the Half-Blood Prince. In an article that gives some cool tidbits and trivia about the sets used for the first five Harry Potter films, Mr. Craig also confirms again he is hard at work designing the sets for the sixth Potter film, including those pivotal (and tragic) scenes at the end of HBP:
"Craig is now designing sets for the sixth film, "Harry Potter and the Half-Blood Prince," including the astronomy tower where a beloved character will plummet to his death. "It has to be impressive and beautiful and poignant," Craig says. "So I'm looking forward to doing that." He's also anxious to get his hands on J. K. Rowling's seventh, and final, book in the series, "Harry Potter and the Deathly Hallows," due in stores July 21, one week after "Phoenix" hits screens. "I can't wait," he says. "We need to know which sets to retain for the last film." Not that he'll get an early peek. "I never have before," he says, and laughs. "I just have to go to the bookshop"—like every other fan."
While no director has yet been announced for the movie, Harry Potter and the Half-Blood Prince is set to begin filming later this summer.