Sunday Times Feature on Actor Dan Radcliffe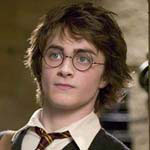 Feb 10, 2007
Uncategorized
The Sunday Times newspaper has a lengthy new interview with actor Dan Radcliffe covering his role as Harry Potter, his future acting career, and his upcoming appearance in the play "Equus." In this in depth piece, Dan addresses why he is taking on the challenging role in the play noting the time is right for him to grow and develop his career as an actor.
"Better sooner than later. To some people, I will only ever be Harry. I know that, I don't fight it. I don't want to distance myself from him. I'm proud of that work. But I do want to show them that I am not Harry Potter. I am an actor.â€
There is a mention that Dan has signed on to return as Harry Potter for the last two films, and Dan continues on to says that filming that very last scene as Harry would be a difficult thing for him.
"When I've shot the last scene of the last movie, I will be devastated. Harry Potter has provided my friends, seen me through my exams. I've had my first girlfriend, my first kiss. It's been my life.†Does Harry need to die for Radcliffe to be finally free of him? "I want him to die because I have a melodramatic yearning for a death scene. And the prophecy in the fifth book says only one of Harry and Voldemort can live. Or is it that neither can live while the other survives? Oh God, what is it? The fans will kill me if I've got that wrong.â€
To read further remarks from this thoughtful young man about such things as actor Gary Oldman ("Gary is 5ft 8in and skinny, but he is magnetic. I'm 5ft 5Ã…in, but I'm going to start calling myself 5ft 6in.â€), as well as his feelings on subjects like school and dating ("I'm 17, and as long as girls are interested in me, that's fantastic.â€), please click here.
Equus, which co-stars Dan Radcliffe and Richard Griffiths (Uncle Vernon) begins previews in London on Feb 16.
Thanks to HPANA and DanRadcliffe.com!