PotterCast 76 Feels the Love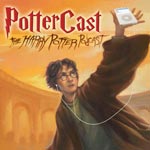 Feb 12, 2007
Uncategorized
A big Brit announcement and love all around are in this week's PotterCast, our Harry Potter podcast, which is now available. listen, just hit the "Play" button on the right side of the page (—>), or use iTunes, or direct download. Notes and more info:
-PotterCast will be having a live podcast in London on March 3 at Charing Cross Road – where the "real" Leaky Cauldron is!. It's going to be a CozyCast.
–Email us if you're coming. The show will be in the midafternoon; more info soon.
-It's Valentine's Day (sorta), so we have tons of lovely surprises (special content listed at the end)
-Canon Conundrums: How will 12 Grimmauld Place be used in book seven?
-Discussion on what happens to a secret when the secret keeper dies, the Fidelius charm, other protective spells
-John has a question for Jo, Melissa has a theory
-Have the Dursleys been told about 12 Grimmauld by Dumbledore?
VALENTINE'S CONTENT:
* Valentine's Fanfic – Submitted by danae24
* After the Funeral – by Heidi
* Lily – by Spiky Hawk
* Snape's Lament – by Julie
* Dumbledore and Hermione Valentine's – submitted by Lucy and read
by Chloe Goodhart
* I Got You Babe – by HermyG13 and RylOraMcBeck
* You Drive Me Crazy – by HermyG13
* Ode to Lupin – submitted by Melanie
* A Potter Related Love Story – submitted by Anne/Lucy and read by Jeff Gregory
* Ginny – by Blathnat
* A Love Story – submitted by Deanna and read by Mike Neighbors
* Angelina – by Nina, Aislinn, Witherwings and SeverineSnape
* How to Meet the Parents – submitted by Laure and read by Stede Bonnett
* Lily – by Awlaisis
* The Azkaban Tango – The Anti-Valentines Filk by Jessica, Maris, Katie, Heather, Tara
Editors:
Valentine's content: Jeffrey Gregory
Canon Conundrums: Mike Neighbors
Trio/Final: Stede Bonnett
Running time: 1:28:00
Direct download (30MB).
Direct download low-bandwidth (9MB).
Remember you don't need an iPod to listen. Listen easily on iTunes, which you can download and install here, by clicking here to listen, or you can just use the streaming Flash player at PotterCast.com or just on the right side of this page. Discussion of the PotterCast is right here. Enjoy!