Author J.K. Rowling Sues eBay Over Pirated Harry Potter Books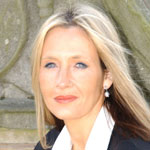 Feb 25, 2007
Uncategorized
The Times is reporting tonight that Harry Potter author J.K.Rowling is suing online auction site eBay "after unscrupulous sellers used the Indian version of the website to sell unauthorised versions of her books." JKR has obtained an injunction which "prohibits eBay from listing illegal copies of her works.The court order is a setback for eBay because it is the first time the company has been obliged to police its sellers' auctions for copyrighted material."
Readers will remember that several times in the past, the author has posted on her website cautions for fans to beware of things on eBay such as fake signatures and pirated Harry Potter merchandise, as well as illegal copies of the novels.
"Neil Blair, Rowling's legal adviser at the Christopher Little Literary Agency, said that she welcomed the court order. "Over the years eBay has appeared to be unwilling to control sellers on their site offering pirated or forged Harry Potter items for sale to innocent fans," he said. "We have asked eBay on numerous occasions to assist by taking preventative steps to avoid these sales — steps that we are aware they can introduce. As these requests were not heeded we had no choice but to seek judicial intervention.

"J. K. Rowling has previously warned fans on her own website about the sale of fake signed books and other pirated Harry Potter e-books on eBay."
The issue of piracy has been of great concern to the Harry Potter author, as noted several weeks ago, when we reported there would be no e-book edition available of Harry Potter and the Deathly Hallows due to concerns of online piracy.