"Equus" Opens Officially in London; Radcliffe to Make UK TV Morning Show Appearances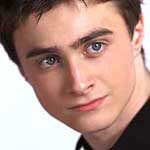 Feb 27, 2007
Uncategorized
As we've been telling you, "Equus," the play starring Dan Radcliffe (Harry Potter) and Richard Griffiths (Uncle Vernon) was to open officially wswtonight in London. By all reports, the play went well, and you can now see some new photos of the actors at a press call and after party tonight here via Getty. (Note: Helena Bonham Carter, who plays Bellatrix Lestrange in the upcoming "Order of the Phoenix" film, and Miranda Richardson, who played Rita Skeeter in GoF, attended the show and party and you can see new photos of them as well).
In addition, you can read detailed reviews via Broadwayworld.com, here from The Telegraph (writes Charles Spencer: "Despite minimal previous theatrical experience Radcliffe here displays a dramatic power and an electrifying stage presence that marks a tremendous leap forward), Reuters ("I am so impressed with his choice of play and the career Daniel Radcliffe is having," Hollywood star Christian Slater told Reuters), The Times ( Radcliffe proves an assured actor and makes a perfectly able equimaniac. He can do aggression and pain, and, oddly, is lacking only in the sense of magic and wonder the part demands") The Herald, The Independent, AFP, Newsweek Magazine, as well as one courtesy of our friends over at the Snitchseeker.com.
Also we've gotten word that Dan Radcliffe is set to appear tomorrow morning on both the BBC Breakfast Show as well as GMTV. If anyone is able to get video or screencaps, please send them in!
Thanks to all who mailed!