Potter Fans Mob "Equus" Actors at Stage Door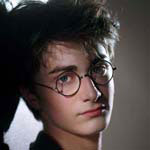 Feb 27, 2007
Uncategorized
Eager Harry Potter fans hoping to meet and speak with actors Dan Radcliffe and Richard Griffiths after a performance of their play "Equus" caused quite the commotion the other night in London. The Times is reporting that the crowds grew so large, at one point with over 450 fans gathered around the stage exit door, that several of the actors were forced to flee through a window (including Richard Griffiths), and police were called to disperse the eager fans. The article says:
"David Pugh, the play's producer said: "Richard and Jenny had to get out through the side window by the box office on Rupert Street."

For Griffiths, the award-winning star of Alan Bennett's The History Boys, this proved a particularly delicate task. "You try to get Richard Griffiths out of a back window," Mr Pugh said. "It was a bit touch and go."
However, the paper reports for the most part Harry Potter fans are behaving well, and for those who are attending and hoping to meet and/or obtain an autograph from Mr. Radcliffe (Harry Potter) or Mr. Griffiths (Uncle Vernon), the article also states "Those brandishing Harry Potter memorabilia are moved on."
Mr Pugh estimates that half the audience in the previews was made up of "people that don't go to the theatre. "It was only after Peter Shaffer approved Daniel's casting that we thought, 'Ooh, what about the Harry Potter fans?'. We were incredibly nervous about security and we consulted the Rolling Stones security team. They told us to chill out. My main concern was that the sort of audience we would be getting might be a touch rock'n'roll, a touch Take That — the sort of people who didn't understand theatre etiquette. But, touch wood, there has not been a single giggle or whoop or cheer." During the nude scene, Mr Pugh said, "you could hear a pin drop. "
Please note as well cameras are being confiscated if you try to take them into the theater with you. Equus officially opens tonight in London.