Herald Article Another Potter-basher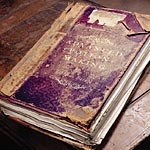 Feb 08, 2007
Uncategorized
Melanie Reid at The Herald has written one of those familiar, extreme-minority opinion pieces calling Harry Potter trash and reveling in its eventual end.
Of course, we'd like to respond to the traditional mistruths in these kinds of articles, which this one has in spades. For one, she cites Harold Bloom, the literary critic, and his chief criticism of the Potter books – that "every time a character went for a walk…the character stretched his legs…I began marking the back of an envelope every time that phrase was repeated. I stopped only after I had marked the envelope a dozen times." The last time this quote appeared in print, Leaky researched it; there is one stretch of any character's legs in the first Harry Potter (which Bloom claims is the only one he read when he made this statement); someone who came up with 12 instances would have to be reading different books, very poor in his comprehensive capacity, or simply untruthful to report that kind of result.
This article also claims: "Harry Potter will not lead children on to Swallows and Amazons, the Just So Stories, Wind in the Willows or Alice through The Looking Glass." Thousands of children who've gone to those stories from Potter can attest to that statement's falsity.
The article, while calling adult Harry Potter fans "infantilised" (really, not even worth the effort on that one), also says that Jo "and the young actor, Daniel Radcliffe, who plays Harry in the (largely lamentable) films, have expressed sincere relief at the end of the saga." We challenge anyone to find the quote of Dan Radcliffe saying that he will be relieved or happy when the series is done; all he is said is that he's excited to see it through. As to Jo, to misinterpret her statements as relief instead of accomplishment and sadness is a misdirection to which anyone who has or hasn't read Harry Potter is too smart to succumb.
It ends: "Is it too presumptious to suggest that everyone creative connected with Harry has been imprisoned for too long in an immense money-making machine; one which has came close to crushing the original joy of an adequate story? I don't think so."
We'll meet you at the bookstores on July 20 at 11:59 – what a joyless event that will be!