New Interactive OotP Set Preview Photos on MSNBC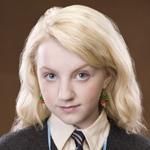 Feb 09, 2007
Uncategorized
MSNBC has a new interview with Harry Potter and the Order of the Phoenix set designer Stuart Craig, along with some new images from the upcoming film. (Update: You can now see the images in hi-res; click here for the fountain, this link for the corridor, and click here for Harry in Snape's classroom.)
Included in this preview are four images (available here in our galleries) which all include an interactive feature, where you can click and zoom around the photos for a closer look at things, including a new one of Harry sitting in Snape's Potions room, waiting for the Occlumency lesson, as well as Harry in the mysterious corridor. Much of the interview is along side of each of the photos; on the one of the Ministry of Magic set it reads:
Like a dark, glittering cathedral buried beneath the streets of London, the atrium to the Ministry of Magic is the largest set ever built for a 'Harry Potter' film. This setting for the film's climactic battle is a massive 210 feet long, and will be extended digitally to look even larger. 'It's an underground city, really,' says production designer Stuart Craig. 'It's absolutely cavernous.' The ministry is the hub of the wizarding government, the equivalent of our Capitol Hill. It had to look imposing. Rows of fireplaces, where witches and wizards arrive like commuters at Grand Central Terminal, are decorated with gold leaf, and Craig and his team covered the high walls and arches in dark green and red faux ceramic tile, similar to the real tile used in London subway stations in the early 1900s. 'They were very popular Victorian colors,' Craig says. 'Many people see them as heavy and oppressive, which they are.' But the curved offices (in the far back right of the photo) that look out onto the atrium had a more, uh, modern origin. 'I was driving by a Burger King at the bottom of Oxford Street and Tottenham Court Road–a pretty uninspiring place–and I looked up and there was this incredible Victorian façade of decorative brick work and protruding bay windows,' he says. 'That was the germ of the idea.'
Mr. Craig says he is currently at working designing the sets for Harry Potter and the Half-Blood Prince, which is slated to begin filming later this summer. To access the interactive feature on the Newsweek site, click here, then scroll down and click under the Photo gallery, where it says "Movie Magic for Muggles."
Thanks fr and dean!