PotterCast 80 Now Live!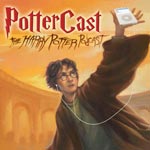 Mar 12, 2007
Uncategorized
It's a sneak peek at the "Harry Potter and the Order of the Phoenix" movie in this week's PotterCast, our Harry Potter podcast, which is now available. To listen, just hit the "Play" button on the right side of the page (—>), or use iTunes, or direct download. In the show this week:
-We miss Melis, who is (temporarily) a Wizard Rock roadie!
-Summer, Camp, and Book Seven equal unhappy campers?
-Send us your macaroni art pictures
-Voldemort, the naturalist
-The return of the PotterCast Spoiler Warning
-A special interview with Carlos, who attended a special advance screening of "Harry Potter and the Order of the Phoenix"
– Possible movie spoilers with details galore!
-Four months to Movie Five
-New Wizard Rock Band for John!
-Sue's turning 21, again!
Editors:
Carlos Interview Editor: Jeff Gregory
Intro, NewsTalk, Wrapup and Final Mix: Mike Neighbors
-Links:
—Phoenix Rising
—Podcast Alley
—Digg
Running Time – 1:15:40
Direct download (34.7 MB).
Direct download low-bandwidth (8.73 MB).
Remember you don't need an iPod to listen. Listen easily on iTunes, which you can download and install here, by clicking here to listen, or you can just use the streaming Flash player at PotterCast.com or just on the right side of this page. Discussion of the PotterCast is right here. Enjoy!