Geek Monthly Interview with OotP Director David Yates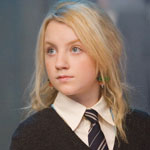 Mar 13, 2007
Uncategorized
Geek Monthly has the first part of a new interview with Harry Potter and the Order of the Phoenix director David Yates now online. In this first short installment of the interview, Mr. Yates answers three questions about the film, including topics such as what it was like to join the ongoing series as a new director, working with the cast who are now growing up, and the themes of this fifth Harry Potter film.
GEEKMONTHLY.COM: What would you say are some of the themes of Order of the Phoenix?
DAVID YATES: Jo's work is full of really interesting thematic stuff. In our story, Harry's having to deal with the whole issue of whether or not he's being corrupted and been made bad by this connection he has with Voldemort. It's classical. Anyone who's ever been through those very turbulent, difficult teenage years where you find yourself growing angry and frustrated and those years are really formative, will be able to identify. They're the years that can sometimes define you as a person. Some people can take that and develop in a positive way, and some people start on a route that ultimately leads them to difficult years. That's what this film and story partly looks at – the very emotional and turbulent time when you're growing up and you're suddenly questioning everything about the world. You're also discovering the world is quite a complex and complicated place, and all the adults around you don't necessarily have all the answers; there might even be falling out amongst themselves about how to deal with issues and problems that are threatening them. And you discover how complicated you are within your own self. What Jo is brilliant at doing, ultimately, is exploring that universal truth regarding that transition to adulthood in this magical universe.
Thanks Mela!