"There Will Soon Be 7" Official Scholastic "Deathly Hallows" Countdown Begins in April, More on Deluxe Edition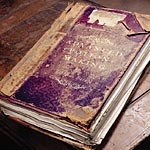 Mar 14, 2007
Uncategorized
We have a bit of news today from Scholastic, the US publishers of the Harry Potter novels. They have updated their Harry Potter website with a new area indicating the launch of a full countdown and more to the release of Harry Potter and the Deathly Hallows. This will begin on April 17.
The phrase "THERE WILL SOON BE 7" is to be the major theme of this countdown to the long awaited book in the beloved series, and this slogan will appear on billboards, online and print media starting next month.
The publishers plan to ask fans the "7 biggest questions relating to J.K. Rowling's last Harry Potter book. Scholastic will release one question every two weeks." This runs from April 17 to July 7.
In addition, via the Scholastic Harry Potter site, there are to be new daily polls, desktop alerts, poster printouts, bookmark printouts, updated Wizard Challenge questions, and a "7 Word Review" where- fans can review their favorite Harry Potter book in 7 words or less and everyone can vote for their favorite ."
One key event should be the special "Knight Bus tour" taking place this summer. Starting June 2 (seven weeks before the release of Deathly Hallows) this tour "will take off from New York City and travel to 40 libraries in 10 major metropolitan areas all across the country. In each location where the bus stops, fans will be invited to visit the Knight Bus and share on video their thoughts and feelings about the Harry Potter books. Select video clips from each location will be uploaded for viewing and sharing on the Scholastic website. Also a "Knight Bus Tour Tracker" will be launched on the website starting June 1 with the videos as well as a tour blog
Fans will be also able to see more of the Deathly Hallows marketing and collect our own bookmarks via retailers and libraries throughout the country starting in June. There are to be easelback signs and bookmarks,such as the ones in our galleries, which "will feature one of the 7 Questions as each is released. Between June 2nd and July 7th, THERE WILL SOON BE 7 countdown standees (a 5 foot corrugated promotional piece featuring Harry Potter and the Deathly Hallows cover art and a countdown to July 21st feature) will land in retail accounts and libraries." Last but not least, "Scholastic will distribute millions of tattoos for giveaways at what is sure to be a record number of Harry Potter midnight parties."
Stay tuned; the excitement is beginning!
In other updates, Scholastic has released a bit more information on the Deluxe Edition of Harry Potter and the Deathly Hallows which is as follows:
"Includes exclusive insert featuring near scale reproductions of Mary GrandPré's interior art, as well as never-before-seen full-color frontispiece art on special paper. The custom-designed slipcase is foil-stamped and contains a full-cloth case book that has been blind-stamped on front and back cover with foil stamping on the spine. The book includes full-color endpapers featuring jacket art from the Trade edition and a wraparound jacket featuring art created especially for this edition by Mary GrandPré."
The AP reports that the Deluxe Edition will have a print run of 100,000 copies.