PotterCast 81, Welcome Scribby 5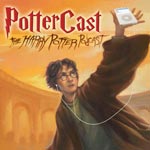 Mar 19, 2007
Uncategorized
A new segment, Horcruxes, and rock'n'roll stories are in this week's PotterCast, our Harry Potter podcast, which is now available. To listen, just hit the "Play" button on the right side of the page (—>), or use iTunes, or direct download. In the show this week:
-A whole new segment: Scribby 5!
-The mailbag and Super K return, with questions about Christianity, Regulus, Kreacher, the future of the franchise, the Marauder's Map, Christian Coulson, and the Eye of Horace (huh? just listen.)
-ATTENTION: We are seeking applications for a new PotterCast editor slot. If you have experience with audio editing and would like to be considered, please send an email to [email protected].
-Canon Conundrum: The Draught of Living Death
-Raiders of the Lost Horcrux
-Melissa's back and has road stories:
-Smelling like a wizard
-Harry Potter prozac
Editors:
Mailbag – Jeff Gregory
Canon Comundrums – Stede Bonnett
Intro, NewsTalk, Scribby5, WrapUp and final mix – Mike Neighbors
Running Time: 1:24:44
Links:
HarryPotterSeven.com
Wizard Rock EP of the Month Club
Rock pictures
Phoenix Rising
Podcast Alley
Digg
Direct download (40 MB).
Direct download low-bandwidth (10 MB).
Remember you don't need an iPod to listen. Listen easily on iTunes, which you can download and install here, by clicking here to listen, or you can just use the streaming Flash player at PotterCast.com or just on the right side of this page. Discussion of the PotterCast is right here. Enjoy!