WizRockers Donate Signed EP of the Month Set for "Last Books, First Books" Donation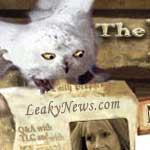 Mar 24, 2007
Uncategorized
As we've announced previously, the fandom's various rock stars have been putting out an awesome charity effort, the EP of the Month Club, in which you pay $50 for a year's worth (12 CDs) of exclusive music and the proceeds go to First Book.
Meanwhile, we in the Floo Network have been running "Last Books, First Books," our own drive, at HarryPotterSeven.com, to collect for Book Aid in the name of Harry Potter fans worldwide. Through July 21, you can click on a donation button to contribute and help establish libraries around the world – in short, give back some of what we've received through the Harry Potter books.
Now, these two efforts have come together: The wizard rockers have donated a full, signed, 12-CD set to HarryPotterSeven.com and our Last Books, First Books drive, which will be randomly awarded at the end of the drive. Since a lot of these bands don't perform regularly, the item will be almost impossible to recreate. To have a shot at this gift, you have to donate $5 or more. You can do that right here:
You can also send a check or money order (it's really not wise to send cash) to:
Leaky, Inc.
PO Box 40559
Staten Island, NY 10304
Checks should be payable to Leaky, Inc!
There will be more opportunities like these, for even more exciting giveaways, in the future. We'll also update you shortly on how you can help spread the word!
And if you'd rather not rely on chance, make sure to check out the Wizard Rock EP of the Month Club; 12 bands, 12 months, 12 CDs. Lots of books.