Variety: OotP Due on "over 10,000" Screens This Summer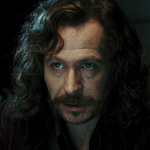 Mar 03, 2007
Uncategorized
Variety Magazine has a new article online about the hopes major Hollywood studios have for big box-office results this summer, in particular from the international screenings of films such as Harry Potter and the Order of the Phoenix. The article contains an interview with Veronika Kwan-Rubinek, Warner's international president of distribution, who discusses the wide global opening of the fifth Harry Potter film in July.
"The opening date is not an obvious choice on the domestic side, but it really does put our best foot forward internationally," she says. "With 'Harry Potter,' we're going day and date everywhere except in the Middle East and a few minor markets, because most are going to be in holidays at that point, so this date really maximizes our opportunity."

With so many tentpoles, the battle for screens will be intense.

"We'll have between 6,000 and 7,000 on 'Ocean's' and over 10,000 on 'Harry' but that's going to be a challenge because there are so many incredible films coming," Kwan-Rubinek admits.
On a related note, earlier this week OotP director David Yates was interviewed for an article about the length of movies, and the piece says that Mr. Yates "expects his "Harry Potter" film to run about as long as its predecessors." Mr. Yates continued:"You just have to let things go, sometimes. It's amazing how you think you could never live without a scene or a moment, yet frankly, the movie's better off without it."
Thanks Sanjay!