Introducing Michael Goldenberg: The OotP scribe on the Harry Potter films, franchise, and fandom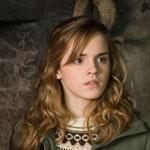 Apr 10, 2007
Uncategorized
Last night, Leaky had the pleasure of interviewing Michael Goldenberg, the screenwriter for Harry Potter and the Order of the Phoenix. After an untrue report surfaced online yesterday claiming that the scribe had said the the fifth film would suffer for its plot cuts, and that J.K. Rowling was so dissatisfied with WB's work that she wanted to join the scriptwriting team for the last films, Mr. Goldenberg wanted to set the record straight as well as introduce himself to the Potter fandom.
This exclusive interview is the first published piece about Mr. Goldenberg's work on the fifth Potter film. In it, we learn that Mr. Goldenberg (he would like to be called "Michael," but we're not letting him get away with that just yet) was in talks to adapt Sorcerer's Stone. We discuss his collaboration (and many meetings) with Jo Rowling and what he thinks the chances are that she will become a screenwriter. We talk about the allure of science-fiction and fantasy in film, and why he's not staying on for movie six. We talk about being geeks, how an alien film can prep someone for Potter, Luna as a writer, Harry as a leader, the trio as the story's emotional core, and the little touches that he finally convinced Jo to add to the script.
And, of course, he speaks of the challenges inherent in condensing the film, and how he tried to make up for cutting Quidditch.
"I hated to cut anything," he said. "The heartbreak is always, 'What do you have to lose? What can't you find room for?'"
Mr. Goldenberg is a soft-spoken man who seems as though he ever expected to warrant enough interest to be written about, much less fictionalized. He'll be at the bookstore at midnight on July 21, too, he said. And he wanted to make sure everyone knew how much that book, and this film, and Jo's world, and Harry Potter, mean to him.
"It's not just David Yates, and David Heyman, and I, and the actors," he said. "It's however many thousand people are working, doing backbreaking labor, and endless nights, and killing themselves to get this prop done, or that set painted, or that special effect finished because they love these movies, and they really care about these movies. And these movies are their legacy. They're damn proud of these movies, as they should be. … Believe me, we care as much as it's possible to care."
The interview is below. It was transcribed with amazing speed and efficiency by our crack team of awesome elves: Kimmers, Maryann, Stephanie, Jeffery, Kelli, Sarah and Lysh. It was organized by our own news editor Edward, and helped along by our lovely news maiden, Sue. They seriously deserve a standing-O, and are more responsible for this post than anyone else. Thank you, guys.
~*~
Melissa Anelli (MA): Hi, Mr. Goldenberg, it's nice to…
Michael Goldenberg (MG): Please, call me Michael. Hi, Melissa.
MA: Well, it's very nice to meet you.
MG: You, too!
MA: I'm sorry about all this craziness today.
MG: It's kinda funny, isn't it?
MA: You're a bit of an enigma to the Harry Potter fans.
MG: Um, I don't mean to be!
MA: (laughs) Well, since we haven't really-
MG: I've just been busy.
MA: Yeah. We haven't really heard all that much, yet. And then, today, a report went up online that claimed some things that are not exactly correct; such as you are unhappy with the film and unhappy with the work and that you thought it would be the least favorite of the films.
MG: Yeah, it was a little alarming too, to see that. Nothing could be further from the truth. Unless I have an evil twin out there that I don't know about.
MA: Well, you've worked on some pretty high-profile movies in the past. Is this the first time that something to this level of extremity has happened?
MG: Oh, absolutely! I think most of the time people don't think very much about the screenwriter. It's as it should be, the movie should be what everybody's paying attention to. But I guess with Harry Potter, everything gets such scrutiny that it seems like some folks are looking for attention and have found it. But I think it's kind of amusing.
MA: Now, some of the things that were said, I want to address specifically. The first was that you hadn't met Jo [Rowling] at all, outside of some emails.
MG: Not true! No, we actually have met several times. I first met her before I ever started working on the film, in Edinburgh. (MA: Mm-hm.) And she couldn't have been nicer or more supportive then or during the whole process. She's been terrific.
MA: How did you attempt to cut a screenplay out of that 900-page book?
MG: You know, it's funny. A few people asked that.
Even though the book is the longest book, as far as the actual amount of narrative material and story, it's not that much different than the other books; there's just a lot more detail and some sub-plots and digressions, but in terms of the main story, it seemed pretty manageable. I mean, the heartbreak is always, "What do you have to lose? What can't you find room for?"
But David Yates and I worked from the beginning–we both like really dense films which are very generous in the same way the books are so generous, and looked for every opportunity to get everything we could in there. And where we couldn't, to sort of pay homage to it, to have it somewhere in the background or to feel like it could be taking place off-screen. Because we both grew up with those kinds of films where you can watch them again and again and see the details and we're both pretty hard-core geeks, ourselves.
MA: It's an important element among Potter fans, we find.
MG: Yes!
MA: Certain fans get really upset when the smallest of details are cut. Part of this report said you had nicknamed the script, "Harry Scissorhands," because of all the cuts that had to be made.
MG: You know, I have to hand it to this guy. Very inventive! He obviously spent some time thinking about this, but no. No, not words that have ever passed my lips.
MA: Can you give me an example of a cut you had to make that you just really had hoped would stay?
MG: I know there was some controversy about the Ron-Quidditch sub-plot. I hated to cut anything. But in that case, because it wasn't really central to the story and there's so much else to deal with, we all felt pretty early that was something that might not make the film. But by the same token, the spirit of that story, and Ron growing as a character and Ron facing challenges and coming into his own in the same way that Harry is, we tried to get that into the film in other ways, as much as possible. So, you feel like, if not the details of that story, at least the spirit of it is present in the film. I feel like we've done that.
MA: I want to back up a little and talk about you, about you as a writer and where you come from and how would you stumbled into this Potter world.
MG: Yeah, well, I first met [Producer] David Heyman years ago, when no one, at least in the States, had ever heard of Harry Potter. I think it was starting to become a phenomenon in the UK. Actually, Warner Brothers sent me the book and we talked about it. I remember reading the first book without any preconceptions at all, without any hype, and thinking, "Wow, this is amazing!" Jo and I are, I think, just about the same age. It's probably presumptuous to say, you know, as a kid growing up, we would've loved sharing stories about these kinds of books. I'd have read these kinds of books. We were kind of on the same page from the beginning.
[After I read the book], David [Heyman] and I kind of hit it off, and talked about the first film. And they ended up going with Steve, which I think was absolutely the way to go, and I think he's done an amazing job on the films. They've definitely been Hagrid-size shoes to fill. It's been a real pleasure from beginning to end; it's a real kind of family atmosphere about the whole enterprise. You've been there, you've been to the set and out to Leavesden. It's just a feeling of great pride and caring about these characters and the stories, so I felt very welcomed right from the beginning. Just part of the family, and David Heyman really set the tone for that from the beginning.
MA: How do you feel that some of your other movies – definitely Peter Pan, but even Contact – have prepped you for this specific story?
MG: Oh, I've been prepping for this kind of story since I first started reading! These are all the kinds of books I read growing up and would lose myself in, so I felt actually very protective of it from the first time I read it. I think, you know, whenever you love a book, you're always afraid, "Oh, the movie's gonna mess it up!" I just love the book so much and it spoke so deeply to me, in this particular case, what Harry is going through. I felt like I wanted to protect the story and tell it as well as it could be told, and really serve it as well as it could be served, and it's been an honor to do that.
MA: There are elements, with book five specifically, because it is so big and so dense, like you said, where you can't be literal. You have to take the spirit of something sometimes and translate it across, and you did that very, very much with Peter Pan. So can you talk a little bit about some of the challenges that this book presented in the way of achieving that goal?
MG: Well, it's the challenge of any adaptation. It really is, sort of, your looking at the story from the other end of the spyglass, as it were.
Jo and I actually spoke about that. It was interesting, in that our processes are kind of the opposite, in a way. The joy of the books is that you can stop. You can just linger and pay attention to all of these wonderful details, and spend as much time as you want just immersing yourself in this world. But in the film, you really are translating it into another language. First off, you get an enormous amount of information just looking at one frame of the film in terms of mood and tone and detail. It really is a translation process, where what you may, in the book, take a dozen pages or hundred pages to explore in a way you never really can on film. My job becomes to find the one moment or the one image or one line that crystallizes it and distills it, so we can get the essence of what that was in the book. It really is like translating into another language.
By the same token, from the beginning, all we wanted to do was make a great movie, which is what Jo said from the beginning. She wants to see a great movie, too, and make a movie that she would be proud of and that the fans would be proud of. I'm biased, but I definitely feel like we've done that.
MA: One of the things in this report said that Jo had mentioned that there would be some cuts that would come back to haunt the film makers in later films. I know that wasn't true, but what was the feeling about elements that you had to keep to serve the rest of the films? Did they ever become an encumbrance?
MG: Not at all. In fact, as I said, Jo couldn't have been more supportive and permissive. She gave free rein. It was quite the opposite. The last time I saw her, I was sort of begging her for notes and saying, "Please! If there's anything, I would love to hear your thoughts on this or that!" And she did, finally, come through with a few, all of which I think were immediately put into the script. Tiny little things, for the most part. But as I said, we could not have asked for more in terms of a collaborator.
MA: It sounds almost as if she's battling some instincts to make suggestions so that she didn't encumber your process.
MG: I think so. And I think there was respect for that. I wouldn't speak for her, but I think she trusts that, having met us, that we're all – we really do want to make a movie that she's thrilled with. I mean, nobody wants that more than we do. So, it almost didn't need to be said, you know? It's just the baseline we're all starting from.
MA: Now, why movie Five? Why not Six or Seven or even Two or Three? If you've been a fan for so long?
MG: I guess I feel like I'm actually – and I'm not sure what this says about me, but I'm peculiarly well-suited to Five. It's a story that's darker and more psychological and more political than the stories that came before, and all those elements are really interesting to me — especially in terms of really connecting with what Harry's going through in this film, in this story. It's about his journey from being somebody who's very angry and very alienated and feeling very outside the fold to somebody who's really become an adult and a leader who's going to take the DA and everybody else into this final battle. I think it's a key transition that he goes through and that we all go through in that stage in life.
I just felt from the very first time I read it that I felt like I knew how to tell this story. You know, I lived this story. Not with the battling evil, but emotionally, what it feels like.
MA: Why did you decide not to continue?
MG: In this case, Steve wanted to take a well deserved break and after that was ready to come back. He's been there since day one and he's done, as I said, such a terrific job with them, that I'm happy to step aside and let him carry the torch.
MA: What are some of your favorite moments? Do you remember any element of it that you wrote and thought "Yes! I've nailed that part."
MG: They're all my children. (laughs) All these moments, every moment, but… that would be tough. That would be tough to say.
I guess a lot of the emotional moments, obviously, between Harry and Sirius. Luna was somebody I fell in love with right from the beginning. I thought she was really important. She gives an important, new color to the story, to how Harry looks at things. The minute you meet her with her wand behind her ear you go, "Oh, she's a writer." (laughs) I was smitten from the beginning.
MA: (laughs) That's excellent. I hadn't thought of her as a writer before.
MG: Well, I don't know. It was the wand behind the ear, that's what it said to me.
MA: Yeah.
MG: But that kind of innocence, combined with the hard-earned wisdom that's come from her past, and how she and Harry connect because of the similarity. But mostly, it's a story, I think, about Harry reconnecting in general, and coming to appreciate what he's got, and at the center of that, of course, is his friendship with Ron and Hermione. That's always been the core of the story, the three of them. There's something about those three characters, and those three actors, that's so powerful. And the performances that David has gotten, and that they've given, are just extraordinary. I really think people are going to be blown away. I really think it takes it to a whole different level.
MA: Did working on this film change anything about your experience of the Harry Potter series?
MG: I'd always been a fan, and I'd always really appreciated them on every level. I guess living with this story in particular, it's appreciating how honest it is, how true it is, about the experience of adolescence, and of the emotional journey that Harry makes.
I think that's the highest thing you can strive for in art, is to make it true, to make it honest. I think that's what's so great about the books, is that beyond all the wonderful storytelling, and characters, and invention, is a sense of real integrity, and an honesty, that these are stories that are being lived and told from the inside. There's something very organic, and very from-the-heart about them. As I've gotten to know this story very, very well, I've gotten to see how deep that goes. It's just a tribute to Jo's talent.
MA: Yeah. One of the most explosive comments in this report was that Jo said that she would become involved very seriously as a screenwriter in Movie Seven. Obviously, just so I don't take it for granted, that's false?
MG: I laughed at that one. I've laughed at all of them, but that one in particular, because, at least from what she's said to me, unless she has plans she hasn't told to me, I think that's the last thing she would want to do. I think the books are the books, and the books will always be there, and that's where she lives. I'm sure if she changed her mind, and she wanted to work on the screenplay, she'd be welcome, but at least my sense was that she's very much interested in moving on to writing more books, and new books, and new worlds, and so…
MA: And new movies to adapt.
MG: Yeah.
MA: So what are you working on now? Can you talk a bit about your other projects?
MG: I'm working on an original script, which is still under wraps, that I'm very excited about, and hope to be able to talk more about in the future.
MA: Is there a genre?
MG: I guess there's a little bit of a science-fiction element to it, but it's very much a character-driven piece. It's funny, you asked about how something like Contact would prepare you for this, but I actually don't think they're that different, in the sense that they both take place in very heightened realities, in which the external story is pretty fantastic, but that story actually functions as a metaphor for what's going on internally with the characters. That's one of the great things movies can do, is they tell a story on two levels. They deliver a great story, that's an amazing ride, with amazing effects and thrills, but at the same time, you get the sense it's about something much deeper. And that goes all the way back to, say, The Wizard of Oz.
There's a reason that the great fantasy films, and science fiction films, have lasted. It's because they have a deeper resonance than just the surface story. And I think that's true of Harry Potter, more than almost anything. And why we'll still be reading the books, and hopefully, watching the films, fifty and 100 years from now.
MA: Is there anything about all this that you want to be sure to set straight?
MG: It was kind of funny. It's a surreal kind of moment. This is certainly the closest I'll ever get in my life to having kind of a celebrity experience, or being close to being in the public eye, because as a writer, you just aren't. And I'm, for the most part, very happy about that. I have no interest in being famous, per se, but I guess it's a little bit of what like Brad Pitt experiences when he goes out to the supermarket. You know, he looks at the tabloid, and it's suddenly quoting things supposedly he said, which he never said. Your first response is, "Well, this is interesting. Somebody went to a lot of trouble." But it's hard to be upset about it.
It's nice to be able to set the record straight, just because it did seem like people were upset, and rightly so, I think, about some of those purported comments.
MA: It seems like you had a very fan-sensitive reaction, that you were worried that the fans would think that you weren't treating it carefully.
MG: Yeah. Because I'm a fan, you know? And I think if I read that, as a fan, about this or any other work I really cared about, I would be upset to think that the people who were the caretakers of that story that meant so much to me were treating it cavalierly. And nothing could be further from the truth here.
Everybody on this film has killed themselves for the last, whatever, two and a half years now? And it's not just David Yates, and David Heyman, and I, and the actors, it's however many thousand people are working, doing backbreaking labor, and endless nights, and killing themselves to get this prop done, or that set painted, or that special effect finished because they love these movies, and they really care about these movies. And these movies are their legacy. They're damn proud of these movies, as they should be. And so I think that what was a little upsetting was the thought that we didn't care that much. And believe me, we care as much as it's possible to care.
MA: Can I squeeze in a little Book Seven talk? (laughs)
MG: (laughing) [No book seven.]
MA: No Book Seven? Okay. Do you – is it because you know stuff about it and you're afraid you'll say something?
MG: I'd have to think about that. No comment. (both laugh)
MA: That's exactly what the fans want to know: If you got to the point with Jo that there was some, "Well, you can't do this because of such and such and such, and if you do this…" Because she's said before that Steven Kloves probably knows more about the rest of the books than almost anybody else in the world. You know? So…
MG: I will be there at midnight, like everybody else, and I will be surprised, I'm sure, just like everybody else. So, I'll leave it at that, I think.
MA: That's awesome. Well, thank you so much.
MG: This has been great, so thank you.