Image Gallery Updates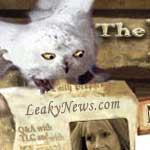 Apr 14, 2007
Uncategorized
We have a host of awesome changes to report tonight about our massive Harry Potter Image Gallery, which will change the way you use them entirely:
1. You can now log in to the Gallery using the same login and password you have for the LeakyLounge or Fan Art Galleries. If you don't currently have an account you can register for one here at the LeakyLounge. Again, this account will be active for the galleries, fan art galleries, and forum.
2. Use this account to mark your favorite albums and return to them whenever you want. Each album now has an "+Add" button in the top right corner; if you're logged in you may click that and the album will always be in your favorites list.
3. We've opened a public tagging system, which means you can add tags to images to help describe them. This means it will be easier to find these images in our search function (which has also been vastly improved), and through your help that will happen very fast.
4. You can also save your favorite tags in your profile, and return to them whenever you like to see what's new.
5. The internal layout of the categories has been improved for easier use.
Our Super Senior Staffer Alex is responsible for all of this, and we'd say we're surprised but it's just his normal way of outdoing himself. "Oh, Alex has done something awesome again. Cool. What's on TV?"
(Seriously, though: he rocks, in more ways than we have found to communicate.)
Go check it out, poke around, and have fun!