Chamber of Chat: Adobe Site of the Day!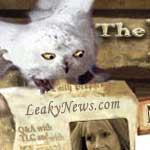 Apr 19, 2007
Uncategorized
Congratulations go to the Chamber of Chat who was named the Adobe Site of the Day! For those that are relatively new to TLC, the Chamber of Chat is a unique interactive chat world for Potter fans everywhere here at Leaky. The citation from Adobe reads as follows:
"If you're a fan of Harry Potter, stop by the Chamber of Chat and check out the places from the book as Troy Hipolito and Carl Lydon imagine them. Create your own avatar and interact with other visitors by playing interactive games, exploring the castle, or hanging out in the chat room. This site, created with Studio 8 and Photoshop, is heavily moderated, making it a safe place for both teens and adults to interact and share their interest in all things Harry Potter."
Congratulations to Troy, Carl and the whole Chamber of Chat team! If you are interested in learning more about this fun place where you can explore the recently added Slytherin Common room, as well as all the other cool environments such as the pub, the forest, even the Riddle room, as well as practice spells and more, click here. Registration is required, but free. Enjoy!