Comedy, Thy Name is Scribbulus Issue 15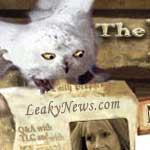 Apr 02, 2007
Uncategorized
Now that we've recovered from yesterday's mischievousness, we have another bit of fun for you today that Gred and Forge would approve, as Issue 15 of Scribbulus, our essay collection, is now online and features several pieces that look at the world of Harry Potter in a humorous light.
Included in this issue are:
The next call for papers is on "Character Analysis" with a due date of May 1. If you are interested, please send your submission to [email protected]
The Harry Potter books contain a rich tapestry of characters, from bit players to the complex and multi-layered main cast. We would like you to do an in-depth examination of one or more of the characters in Rowling's world. You can examine one character alone, compare and contrast two characters, or examine a group with some common (or contrasting) characteristics.