Big LeakyMug Announcement At Last!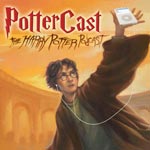 Apr 20, 2007
Uncategorized
The LeakyMug is back and this time it's with the announcement that most of you guys sorta, kinda, totally knew was coming. We'll be doing a live LeakyMug at the Prophecy Harry Potter convention in Toronto, Canada on August 3, 2007! And this one's a pajama party, starting at midnight on Friday night. (So, technically Saturday. Yeah, you're confused, so are we. Don't worry, we'll find each other.)
We've recorded a special LeakyMug to talk about and celebrate this announcement, so click here to get it on iTunes, and click here for a direct download. Enjoy! Please also keep in mind that this was recorded WELL before we knew which day DH was set to be released – so it's a tiny bit outdated. Sorry. Hah. The live show is going to be a whole mess'a post-DH talk.