"Equus" Starring Dan Radcliffe, Richard Griffiths to End June 9; Confirmed for Broadway 2008?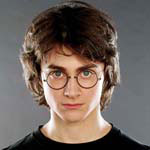 Apr 20, 2007
Uncategorized
An update for you now on the status of "Equus" the play starring Dan Radcliffe (Harry Potter) and Richard Griffiths (Uncle Vernon Dursley) currently running in London, England. Noted theater website Whats on Stage.com is reporting today the play will indeed end on June 9, and that both Dan Radcliffe and Richard Griffiths will reprise their roles next year when the play moves here in the States to New York City for a summer 2008 debut. Quotage:
Radcliffe and co-star Richard Griffiths, who plays the young wizard's vile uncle in the Harry Potter films, have agreed to reprise their performances for a Broadway transfer planned for summer 2008, which will be followed by an Australian production.
The article also lays to rest recent speculation that Dan would be replaced in the play by actor Jamie Bell (Billy Elliot, the upcoming "Hallam Foe"), as the Telegraph reports that Jamie Bell "would not accept it unless he could also appear in the Broadway production next year." Instead Dan will continue with the play, and it will end on June 9. The play will then tour in the UK with actor Richard Fleeshman taking on the part. The play's producer is quoted as saying "We could have replaced Dan and Richard, but the thought of having to do a half-cocked production into the summer didn't thrill us. There are half-a-dozen very good and upcoming young actors who could have taken over from Dan, but then I needed to get the right Dysart."
The BBC is reporting this same story, here, and Playbill is also claiming confirmation of sorts the appearance of Dan and Richard in the play here when the play moves to Broadway next year citing reports that "Radcliffe and co-star Richard Griffiths have agreed to a May or June 2008 transfer." Please note that we are trying to obtain official confirmation of this information and will update with more on this when we can. Also, no additional information on US additional casting, or venue has yet been announced at this point either, so hang tight for now!