EW, USA Today Summer Movie Previews Include "Order of the Phoenix"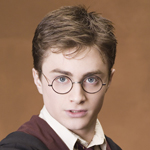 Apr 20, 2007
Uncategorized
We have two new mentions of the upcoming Harry Potter and the Order of the Phoenix to tell you about. The new issue of Entertainment Weekly magazine, which features Spiderman 3 on the cover, contains the magazine's summer movie preview and includes a bit about Phoenix and apparently a new photo of the trio. This article does appear to be different than the sneak peek (and new photos, here) the magazine ran recently; if anyone has scans, please send them in.
UPDATE: Thanks to Bonniewrightonline.com, you can now see the scans, here.
Also, the USA Today newspaper has their big summer movie preview in today's print edition as well as online, here. While there are no new photos from OotP, there is the following bit about the fifth Harry Potter movie with a quote from director David Yates:
6: Can Harry Potter still make movie magic with a grim-themed Order of the Phoenix on July 13?

The dark goings-on actually enhance the magic, says director David Yates. "We've got all the elements that the previous films have enjoyed — playfulness, comedy, extraordinary creatures — and then we have this intense emotional journey. There are personal stakes that are heightened because the characters are getting older and the issues with which they deal are getting more real. That makes the extraordinary stuff seem all the more magical." —C.P.