New "Order of the Phoenix" Trailer Due by Satellite Tuesday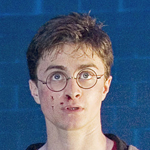 Apr 23, 2007
Uncategorized
WB has issued a statement alerting that a brand new trailer for Harry Potter and the Order of the Phoenix will be fed via satellite Tuesday, April 24 between 8:00 and 8:15pm (EDT) with the following coordinates:
Coordinates for feed:

GAL 25 (Formerly IA-5), Transponder 13, C-Band

Downlink frequency: 3960.000 V
We expect the trailer to be online shortly after this, and will post it as soon as we can. Update: Confimed with WB, this will be a new trailer and not the international trailer we saw over the weekend. Yay!