New WB "Order of the Phoenix" Website Preview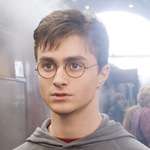 Apr 24, 2007
Uncategorized
Last week we first told you that WB was getting ready to launch a revamped version of their website for Harry Potter and the Order of the Phoenix. HPANA has been given a sneak look at the new site, including two screenshots of the new homepage as well as the Defense Against the Dark Arts page :
Voldemort is back! Join Dumbledore's Army to help defend the wizarding community.

Register as a D.A. member for exclusive wallpapers, skins, images and banners and play Dark Arts Defence to practice your spells and charms. Once you've mastered them, log in to duel against others in a multiplayer version of the game.
The site is (hopefully) due to be updated this week. Thanks guys!