Security Tight Before Launch of "Harry Potter and the Deathly Hallows"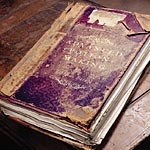 Apr 25, 2007
Uncategorized
Despite all the recent "Order of the Phoenix" trailer madness (new domestic trailer here, international trailer here, EA Video game trailer, here-phew!), there is a bit of Harry Potter book news to tell you about today. First, The Scotsman is reporting on security measures being taken before the release of Harry Potter and the Deathly Hallows on July 21. Using methods that would no doubt make Filch proud, the paper reports that U.K publishers Bloomsbury will deliver the books to bookshops only one day before the release, and these books will "be carried in crates bound with steel chains."
Also, the paper reports that "Amazon has agreed to store its copies in warehouses at secret locations." The online retailer recently announced that they would guarantee release date delivery of "Deathly Hallows" at no additional shipping costs and pre-orders are available via our Cauldron Shop.
Finally, Borders in Australia has now launched a new campaign to "Unlock the Gold" campaign for pre-orders of Harry Potter and the Deathly Hallows. If you pre-order, you get a special beanie baby Hedwig toy, and a chance to enter a contest for $25,000. For more details on this contest, click here.
Thanks to all who emailed!