Leaky Re-Opens PotterParties.com, the Place to Find and List Deathly Hallows Parties!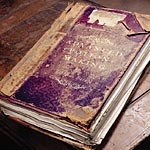 Apr 29, 2007
Uncategorized
We're VERY happy to announce that almost three full months before Deathly Hallows hits shelves, PotterParties.com is live again!
What is PotterParties? It is a comprehensive, free listing of Harry Potter book parties all over the world. There are ALREADY 1,163 parties listed in our database! You can search your area for Potter Parties and find out which nearby bookstore is throwing the kind of release party YOU want to attend – and bookstore owners and managers can list all their plans for making their party the BEST Harry Potter release ever. It's all super-easy, as well as custom-designed and custom-programmed for this exact use.
This is also the place to go if you're planning a Harry Potter party: We've listed, literally, hundreds of activities, recipes, decorations and costume ideas to make sure you have all the tools you need to party like it's 2007.
Since PotterParties depends on cooperation from bookstores and party planners worldwide, here's the part where we ask for your cooperation: Get the word out! Tell your friends and local booksellers that if they want to get the most Harry Potter fans inside the store on the big day, they need to submit their party NOW.
This could NOT have been done without our Super!Alex, who coded this whole system, based on our former one coded by Nick Poulden in 2005. John Noe designed the site, while Chantelle Berg gave us the beautiful art that graces its front. We have also had wonderful, huge, tremendous amounts of help from our moderators and helpers: Doris, Lizzie, Kadi, Gina, Miranda, Sillyputty, SunnyElf, libbysmom, NYBookworm, mjk, andy the house elf, Pyxis, You_wont_know_who, LunasLion, SusannahMio, Josée~Madalia, Dragonsinger, Questauthor, danae24, lilinferi, Punky, Seven of Nine, mikey, ladymadaysia, HPFan731, and accio_lily.
PotterParties was originally conceived as Meet Up and Read-In by BK Delong in 2005 and created by the LeakyStaff as PotterParties.com in the same year.
These guys will be working to make sure PotterParties.com is up to date with safe, confirmed information, from here through July 21. We have A LOT of updates coming here in the future so stay tuned and THANK YOU! Here's to the worldwide PARTY coming July 20!