"Order of the Phoenix" Nominated for MTV Movie Award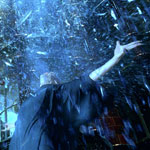 Apr 30, 2007
Uncategorized
While not even released yet, Harry Potter and the Order of the Phoenix has been nominated for the 'Best Summer Movie You Haven't Seen Yet' on the MTV Movie Awards. Up against fellow summer releases such as Rush Hour 3, Hairspray, The Fantastic Four, Transformers and Evan Almighty, the golden popcorn trophy will be awarded to the film with the most votes, so you can go to here on MTV.com to vote for your pick in this category and many others. The awards ceremony will air live on MTV, Sunday, June 3 at 8 P.M. EST.
You can see Order of the Phoenix in theaters July 13, 2007.
Thanks to the snitch.co.uk and Claire for letting us know!