Live PotterCast Call-Out Show Tonight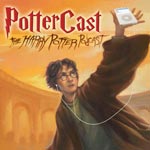 Apr 04, 2007
Uncategorized
OK, guys, it's rescheduled: TONIGHT (Wednesday) at 7 p.m. EDT (12 a.m. in the UK, 4 p.m. on the West Coast), we will have a live call-out show for PotterCast, our Harry Potter podcast, to celebrate the release of the cover art and hear from you.
Send us your number at [email protected] if you want to be on the show. The whole trio will be around to chat, so we can't wait; talk to you soon! Bring your theories! And popcorn, but not the same popcorn as last time because we're pretty sure it's stale by now.
And remember, don't call us; we'll call you!
Talk to you later! (And remember, this show will be recorded and posted later; you can't tune into it immediately.)