PotterCast 84 Calls You Out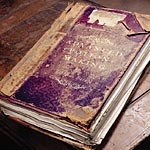 Apr 09, 2007
Uncategorized
We called you out, and you answered, and now we have our 84th PotterCast, our Harry Potter podcast. It's all DH theory, all cover-art based. To listen, just hit the "Play" button on the right side of the page (—>), or use iTunes, or direct download. In the show this week:
-Our call-out show was a big success (the second time around, anyway!), so it's an hour full of YOUR theories and ideas about the Deathly Hallows cover art
-John is back, and weighs in, in his usual way. So does his brother-in-law.
-Voldy the Grinch
-The "Head Held High" Connection
-Episode II Battle Scenes, and why they should never be mentioned again
-Rachel from Rochester: It's the opposite side of the veil
-Frak from Irvine: Wandless magic and artistic impressions
-House Elf Helping Hand
-Mario from Phoenix, AZ: Dragon in Harry's glasses?
-Piper calls in about Dobby and house elves
-Teases for next week's back-to-normal show
RT: 1:12:13
Editors: Jeff Gregory, Stede Bonnett, Matt Kelliher
Links:
Cover Art!
HarryPotterSeven.com
Wizard Rock EP of the Month Club
Phoenix Rising
Podcast Alley
Digg
Direct download (32 MB).
Direct download low-bandwidth (9 MB).
Remember you don't need an iPod to listen. Listen easily on iTunes, which you can download and install here, by clicking here to listen, or you can just use the streaming Flash player at PotterCast.com or just on the right side of this page. Discussion of the PotterCast is right here. Enjoy!