Prophecy Announces Keynote Speakers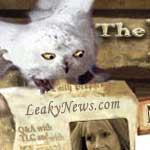 May 01, 2007
Uncategorized
Prophecy 2007, the Harry Potter convention taking place in Toronto, Canada, in August, has announced its slate of keynote luncheon speakers – and among them is our own very lovely Sue Upton!
Sue will be taking part in a discussion on "the unique experience of being an HP fan: the fun, fantasy, and fanaticism of the community." Among those also on her panel are Steve Vander Ark, our Harry Potter Lexicon partner and Canon Conundrummer; Heidi Tandy, former Leaky staffer and founder of FictionAlley.org, and Paul DeGeorge, half of Harry and the Potters and hot-dog savant.
Also announced was the Canon: Its Context and Completion panel, featuring HP academic John Granger, Connnie Neal, Philip Nel and more.
For more information check out HP2007.org.