New "Order of the Phoenix" Set Reports (Updated)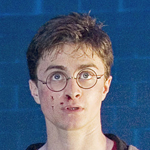 May 16, 2007
Uncategorized
Several new reports about visits to the set of Harry Potter and the Order of the Phoenix are now online.
In this first report from IGN, the article contains new quotes from actors Dan Radcliffe (Harry Potter), Emma Watson (Hermione Granger), and Rupert Grint (Ron Weasley) on their roles in the fifth Harry Potter film as well as comments from Matt Lewis on his role as Neville Longbottom who spoke about meeting director David Yates:
"I remember when we first met him, a couple of months before we first started filming, he asked me to re-read the book and look out for some of the different things Neville did. For instance, when he is concentrating he sort of puts his tongue on his top lip and I started to note these [things] to bring the character from the book more to life on the screen. He asked me to look at some groups of people, like fan clubs and things like that, who are based around one thing because Neville is so into his herbology and he wanted me to realize what it is like to be obsessed with something, to be really into something so much that you'd be part of or set up a fan club."
Update: Kevin from DanRadcliffe.com (via Aced Magazine) gives a nice preview of the actual set, here, and Page from DanRadcliffe.co.uk has posted the first part of her interview with Dan, where she asked him about the absense of Quidditch from the film. Dan answered:
Dan: I wasn't absolutely, particularly disappointed, because Quidditch is a sort of very, very painful thing to film. And so I was actually…every time I was reading a Harry Potter book and there's a bit where either Harry gets banned from the team, or Quidditch gets cancelled or something the problem is, I was like, "YES!!!", and um, but I mean I hope fans won't miss it too much, I mean… and then of course in this book, Harry is stopped from playing Quidditch so I wouldn't…but Quidditch has fallen by the wayside in this one very definitely.