Japan to Host World Premiere of "Harry Potter and the Order of the Phoenix"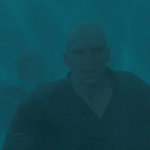 May 22, 2007
Uncategorized
The BBC is reporting today that the actual world premiere of Harry Potter and the Order of the Phoenix will take place in Tokyo, Japan June 28. The article states that the "Japanese capital was chosen after another highly-anticipated sequel, Spider-Man 3, opened there and broke box office records. But a Warner Brothers spokeswoman said there was "no special reason" for opting to launch the film in Japan."
No official announcement has been made on who will be attending this event in Japan, and we will update you once we learn more regarding this issue. The U.K. premiere of the film will take place in London, England on July 3, and the U.S. premiere of the fifth Harry Potter movie will follow a few days later in Los Angeles, California July 8. TLC will be attending both the UK and the US premieres of the new film, and we will have complete coverage of these events.
Thanks much to Tisty, Pete, James, Lisa, and Ryan!