"Empire" Magazine Feature on OotP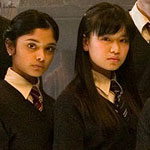 May 24, 2007
Uncategorized
The July issue of Empire Magazine has a new feature on Harry Potter and the Order of the Phoenix. While there are no new photos, there are new quotes from some of the cast including Dan Radcliffe Imelda Staunton and Evanna Lynch, as well as insights from director David Yates and producer David Heyman, who recalls a conversation with J.K. Rowling regarding the Black Family tree.
"Jo keeps the books and films very separate," says Heyman. "I'm the one calling her up, making sure we don't do anything that will mess with her fiction. She really wants the films to be as good as they could be. We needed to visualise Sirius Black's family tree, so we told Jo. And she said 'I understand.' Fifteen minutes later a fax came through with the entire Black family tree which had the family crest, their motto, with eight generations of Blacks with all their names. Her world is embedded in her."
To read the entire article, you can see the scans here in our galleries courtesy of TLC reader Roger. Thanks much Roger!