Jason Isaacs to Miss Premiere of "Order of the Phoenix?"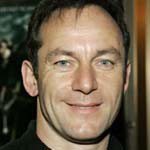 May 25, 2007
Uncategorized
Actor Jason Isaacs is quoted in a new interview about the upcoming premiere for Harry Potter and the Order of the Phoenix. Citing filming commitments to his new movie "Good" with Viggo Mortensen (Lord of the Rings) as well as to his television series "Brotherhood," the National Ledger article says the following:
"Jason Isaacs, known to "Harry Potter" fans as eeee-vil Lucius Malfoy, is not going to be able to make the July premiere of "Harry Potter and the Order of the Phoenix" — and that is just fine with him. "I haven't been able to go to any of the premieres, and you know how superstitious actors can be. It's best this way, so I don't mess things up," explains Isaacs, deadpan."
Please Note: We do not know if he is referring to the OotP premiere in London, or Los Angeles or possibly the one in Japan or all of them. This editor can testify that Mr. Isaacs did attend the premiere of Goblet of Fire in New York in 2005 (squee!) so we will update with more on this matter as soon as we can. Thanks Jenny.