PotterCast 90 is Live from New Orleans!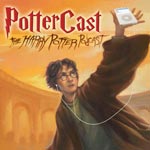 May 28, 2007
Uncategorized
Right on time! :cough: Our special live-from-Phoenix-Rising edition of PotterCast, our Harry Potter podcast, is now available for download! To listen, just hit the "Play" button on the right side of the page (—>), or use iTunes, or direct download. What's in store?
This show took place on opening night of the Harry Potter conference in New Orleans, and featured live acoustic performances from The Whomping Willows and Draco and the Malfoys, and a special, huge singalong at the end including The Remus Lupins, The Parselmouths (who single – er, double – handedly saved our recording equipment and have our eternal gratitude) and The Moaning Myrtles, paying homage to Harry and the Potters. (Say that all three times fast.)
-Matt (Whomping Willow) and Brian (DatM) also join us onstage to talk about their new albums
-Top fates for Severus Snape
-Live trivia-based dueling
-Live mailbag: time turning, the prophecy
-A word from Amy Tenbrink, Phoenix Rising's organizer
-23 live PotterCasts
Wizard rock set list:
Whomping Willows:
-"Your Flying Car"
-"In Which Draco and Harry Secretly Want to Make Out"
-"Welcome to the House of Awesome"
-"Cedric Had it Coming"
Draco and the Malfoys:
-"Potions Yesterday"
-"My Dad is Rich"
-"Pansy (You are the Girl of My Dreams)"
-"Tom Felton's Kinda Hot"
-"99 Death Eaters"
Everyone:
-"The Weapon," by Harry and the Potters
Running Time: 1:36:33
Special thanks go to Borders, for giving us this audio and saving our butts, and The Parselmouths, for saving our recorder and saving our butts! Buy your DH at Borders! Listen to The Parselmouths!
Editors: This one's all Stede Bonnett, all the time.
Links:
PotterCast's Summer of Seven Tour
HarryPotterSeven.com
Scribbulus
Podcast Alley
Digg
Direct download (79 MB – it's in stereo this time).
Direct download low-bandwidth (11 MB).
Remember you don't need an iPod to listen. Listen easily on iTunes, which you can download and install here, by clicking here to listen, or you can just use the streaming Flash player at PotterCast.com or just on the right side of this page. Discussion of the PotterCast is right here. Enjoy!