SciFi.com: David Yates Directing HBP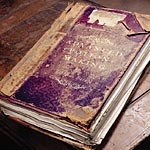 May 03, 2007
Uncategorized
Sci-Fi Wire reports that David Yates is confirmed to direct Half-Blood Prince:
As long-rumored, the director, whose first work on Potter has yet to be unveiled to the public, will be the second Potter director to direct back-to-back films. He told Sci-Fi Wire that:
"I am doing Half-Blood Prince, and I'm doing it because I love the world, I love the characters," the BAFTA-winning director said in an interview. "I think I have more business with this world and these characters."
PS: Of course, as always, WB has yet to officially confirm. Yadda yadda, you know the drill.